Just a quick update
I know we haven't posted much lately – but here's a bit of info.
First, the *new* Pegasus is completely ingame.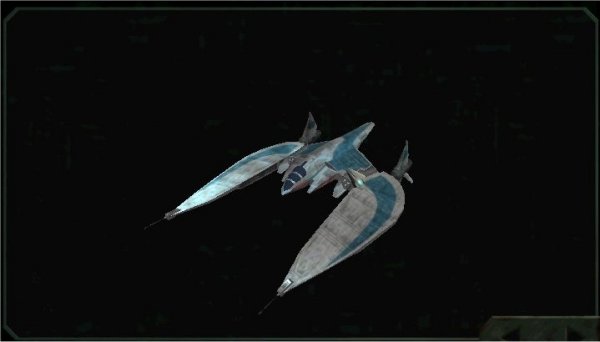 It includes Level of Detail models 0-4, has full color, shine, and normal maps, and is fully rigged and playable.
Secondly, Carl (The Ubermodeler!) has the Posi modeled, and is in the progress of texturing it.
Third, I'd remind you that we have a post on our forums that I keep updated fairly frequently, showing the status of our progress in modeling all of our fighters.
You can find that here.
Here's a visual update of how far we are, sans the Posiedon. The darker models are ones we're finished at least the initial LOD on, and you'll find several of Carl's textured models in there as well.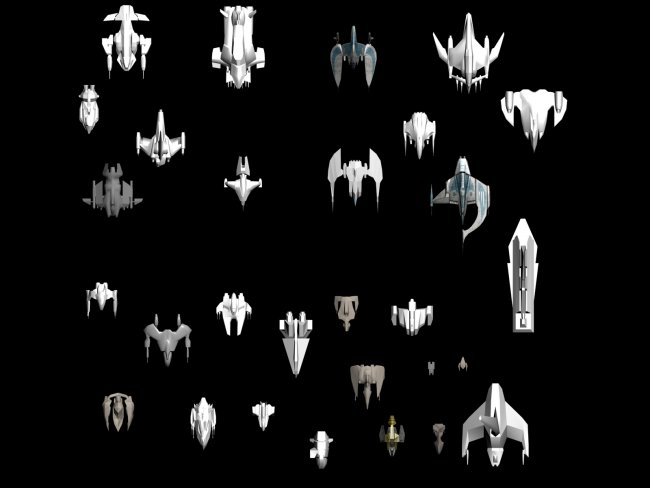 Hope you're liking it, thus far!
Also, please feel free to stop by our chat channel, on Espernet. The information, including how to connect via the web, is on your lefthand side, partway down.
~ RK