More models
Carl's done it again, boys and girls. Perhaps the most popular, and arguably the prettiest fighter in the game:
The Pegasus
(as usual, click on an image to get a hi-res shot)
1986 polies.
She is drop dead gorgeous, folks. I'm rigging her now.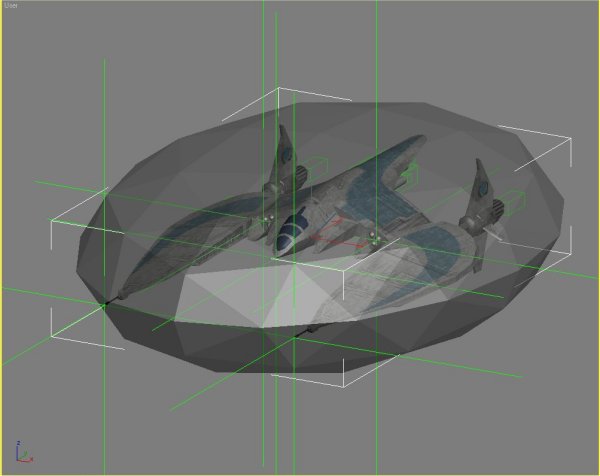 Next, we have the Nighthawk – she's only modeled, but I'm sure some textural love will get her looking even better.
2750 polygons.