LanWar & Other News
Few different things to cover today.
First, January 14th through the 16th I'll be present
at the Louisville, KY LanWar 48 gaming event and tournaments.
LanWar Site Come see me at the Alpha Hall
Row 6 Seat 12 (JGZinv).
Along with trying a little world of mouth promotion of FringeSpace,
I'll be hosting a Tachyon server there for as long as possible.
We should be able to use Novalogic's lobby, so if anyone out on
the net wants to drop in and play we can explode together. Voice
servers will depend on what people at LanWar have the most of, and
I won't know that till I get there. IRC and the usual will still be up.
For the folks that don't have Tachyon:
The game itself is still available as a downloadable version,
from Steam, GameTap, and Novalogic itself among others.
$7 on sale at Steam Store
In addition to the 2 multiplayer modes (up to 32 players per map)
in has a full two sided campaign.
The FringeSpace Service Bay mod pack will be used to host
and play with different ships. It is recommended to have for
existing players. New downloadable copies of Tachyon seem to have
been patched by Novalogic, but I can't confirm this.
With that said, since Novalogic moved the lobby in 2010, I've yet to
properly update the Service Bay and optional packs. I'll be making
an effort to upload new versions prior to the LanWar event that are
also a little better balanced.
If there's questions or further interest let me know.
Second – I didn't properly introduce them before, but Shadow Z
and Angelus from Hard-Light have been helping out with models since
October. I thank them both greatly for their assistance.
I'll have some pictures below, but be aware that some of these are in
the process of being remade, as we had a hard drive crash that
wiped some of the models out.
Furthermore, with their experience we've identified some problems
with earlier models (ie. fenris tower, etc) that have to be repaired.
Updates to just about all models in terms of normal maps and
optimization still need to be done, I just haven't had the time.
Did get around 98% of Fenris Arena rebuilt, just waiting on the
remaining powerups, sound, and megagates, then she'll be finished.
Due to responses to our YouTube video, Nutri is working on new theme
music to replace the "eerie" clip we had before.
Thirdly, we have had a separate forum up at Hard-Light since August.
HLP FringeSpace
We're not taking anything from here or moving, it's just a matter of
getting more exposure to the HLP/FS2 community. It's easier to get help
when the people are already registered there, instead of asking them to
come here. If there's something majorly important, I'll copy it to both
sites.
Fourth – in case no one was aware, Tachyon has a Facebook page:
Facebook Link
It's not something I have control over, I believe it's SM plzdie's page.
Lastly, here's some of the things Shadow Z and Angelus been working on.
Crystal
Energy Powerup

Mega Powerup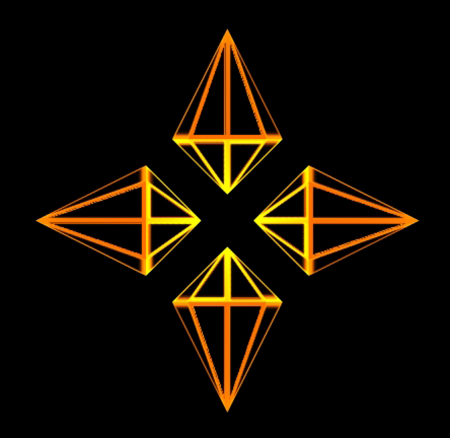 Shield Powerup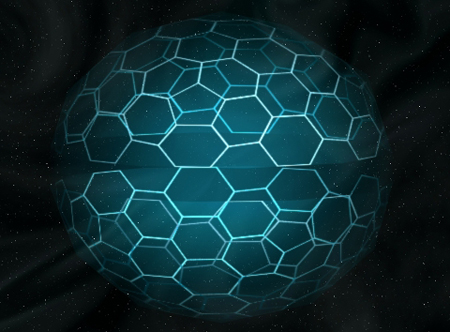 NavBuoy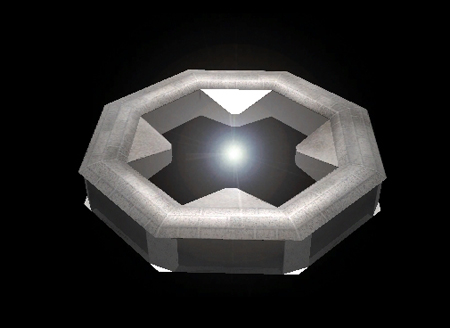 Quad Turret WIP
Different Turret WIP